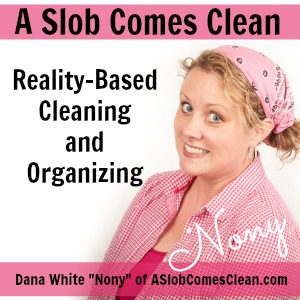 Podcast: Play in new window | Download
Subscribe: RSS
Those of us who are bewildered by keeping the house under control can, sometimes, be scared of experimenting. Sometimes it's because we have failed so many times before. We might feel the need to be TOTALLY and completely sure something is going to work so we don't "waste time" on another strategy. Also, though, we have to get over this.
Want to be a patron of the show? Find out how at Patreon. 
Sponsors:
Go to thirdlove.com/clean and get 15% off your first purchase!
Betterhelp.com/clean. A Slob Comes Clean listeners get 10% off your first month with discount code CLEAN.
--Nony