I'll put this one under Things That Have Bugged Me Forever that I Still Put Off For Way Too Long
We're not talking about using some fancy-schmancy washing machine cleaner. I'm just talking about wiping off the amazingly icky top of the washing machine.
I don't like to think about what the ickiness actually is, so I don't.
It took somewhere between 2 seconds and three minutes to clean it off with a handy-dandy Clorox wipe.
Actually, this was my first "after" picture: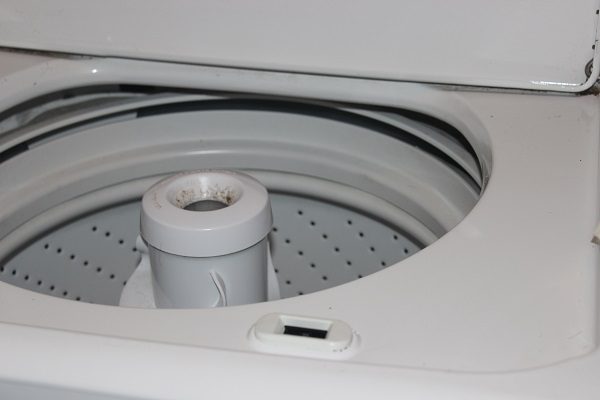 It's amazing how an "after picture" helps you see you're not quite done.
--Nony