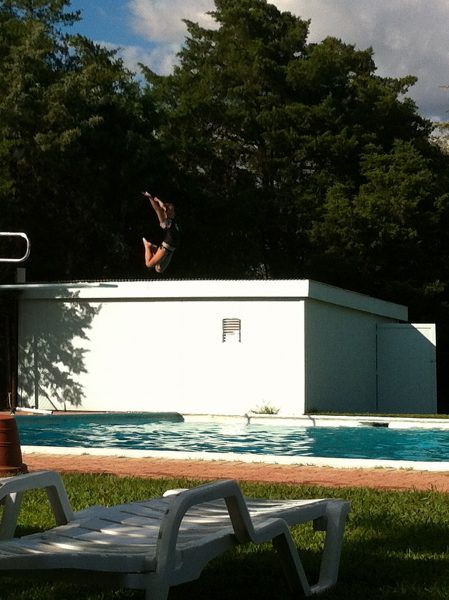 It is hard to believe we're two weeks into the school year here. I love summer, but it goes soooo quickly!
I thought I'd share a few pictures from our summer shenanigans. I greatly appreciate your understanding and support as I focused my creative energy on my kids and took a break from blogging for a few months.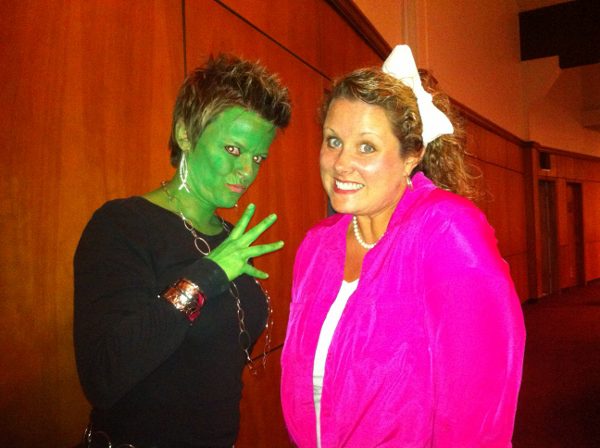 I finally fulfilled my dream of singing What is this Feeling? from Wicked
at a talent show. (I'm the one who isn't green.) The kids were our chorus singers/dancers and we had lots of fun.  (Though I might have firmly stated that YES they had to do it and that they would one day appreciate this memory.)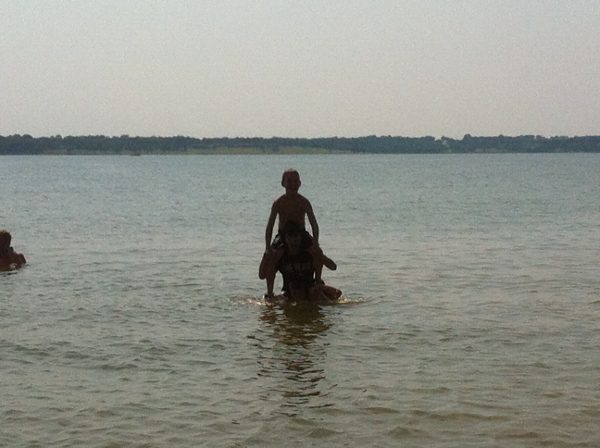 A three-man shoulder sit at the lake.
The cast of Laverne and Shirley. Squiggy, Lenny, Fonzie (he was in a lot of episodes and Hubby didn't want to be Frank), Shirley, and Laverne. And Boo Boo Kitty.
Oh, and I mentioned in the title that I finally did a podcast! It will hopefully be in iTunes soon, but if you'd like to listen now go to this post and look WAAAYYYY at the bottom and you'll see a gray line/box where you can play it immediately or download it. I haven't figured out yet how to put the gray box where I want it, so right now it's just above the comments, below the "You May Also Like" photos.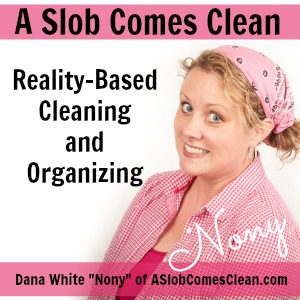 The link to the Wicked soundtrack is my Amazon affiliate link!!!
--Nony