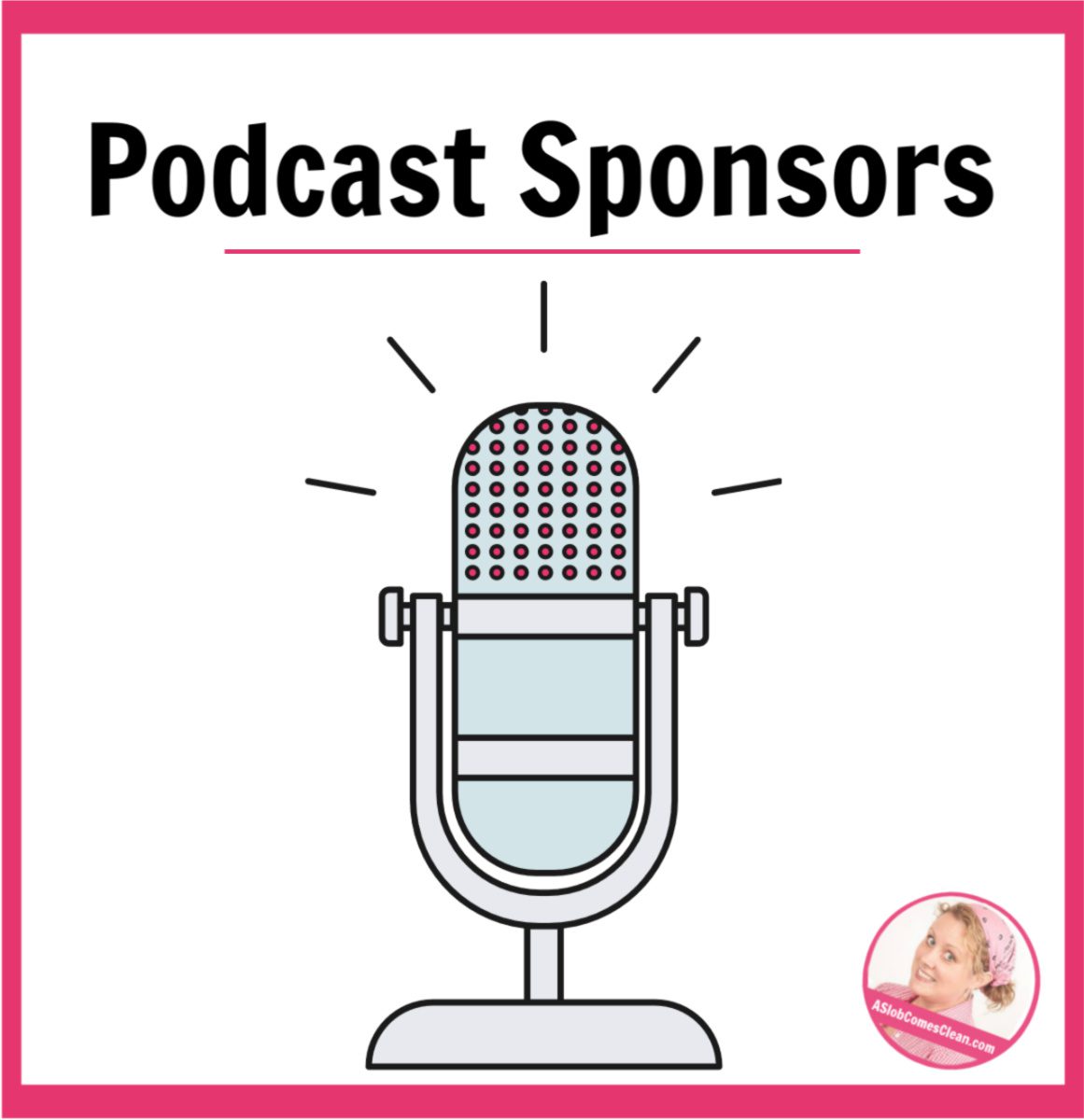 I'm sharing these in one page to make it easier for you to find the sponsors you've heard me mention. BUT, please be aware that offers change and expire, so there is no guarantee that the offer I mentioned in the podcast will still be available. Many will, but there's just no way I can guarantee.
Betterhelp – Betterhelp.com/clean – discount code CLEAN.
Butcher Box – ButcherBox.com/slob – promo code SLOB.
Canvas People – find their latest deals here
Carbona – Carbona.com – promo code CLEAN
Cirkul – DrinkCirkul.com/clean – promo code CLEAN.
Kettlebell Kitchen – kettlebellkitchen.com – promo code CLEAN
Native Deoderant! – Native Deodorant.com –  promo code CLEAN
PrepDish – prepdish.com/aslobcomesclean
Puracy – Puracy.com/slob. Get 20% OFF your first order!
StoryWorth – storyworth.com/clean
ThirdLove – thirdlove.com/clean
Trust & Will –  Trustandwill.com/CLEAN – promo code CLEAN
Warby Parker – warbyparker.com/clean